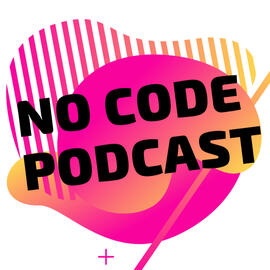 No Code podcast
---
Exploring the world of #Nocode
A podcast exploring the #NoCode ecosystem -- the builders, platforms, companies and people behind the no-code revolution.
---
Who is this podcast for?
If you:
What to build a mobile or web app but are non-technical

Want to learn more about #nocode

Want to quickly test and iterate your startup

Want to learn about this exciting new movement in tech
...then you're going to LOVE the show!
You should consider Subscribing to both the show AND our newsletter!
👉🏼📩
Find out more about our newsletter and why you should sign up HERE
LISTEN TO ALL EPISODES AND SUBSCRIBE ON YOUR FAVOURITE PODCAST PLAYERS
---
👇🏼
👆🏼
---
Tweet your ❤️ for the show!↙️
---
About
No Code Podcast is a one man show: hosted, written and produced by Alex Karpinsky ( @karpinskyalex )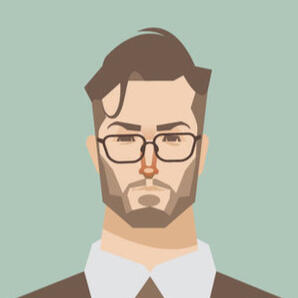 Contact
---
Connect with us:
---
FAQ
The answers to all your burning questions:
---
Why did you start the No Code Podcast?
Alex started this podcast after going down the no-code rabbit hole when building an MVP for a business he was working on. Not happy with the content he found out there, he decided to start this project. Alex hopes this podcast connects, inspires and motivates the new wave of non-technical founders to go BUILD!.
---
How do I come on the show or recommend someone else for the show?
If you or someone you know in the #nocode community has started a no code company, built something cool, have something interesting to talk about regarding no code; shoot me an email and I'll take it from there! Otherwise, my Twitter DM's are open!
---
How can I support the show?
The easiest thing you can do is to leave the show a 💯rating💯 and review in iTunes / Spotify / etc. (or whatever your favourite podcast player may be). This helps other people find the show.

Also, you sharing on Twitter and through your networks would be a huge help to get the word out!
You can do this here👇🏼
Be sure to sign up to our 📩NEWSLETTER📩 to keep in touch with all happenings of the show.
If you help support our sponsors, this will help attract further sponsors for the show and we can continue to produce more content!
THANK YOU FOR YOUR SUPPORT!!
---
How do I sponsor the show?
Shoot me an email @ [email protected] to discuss.
---
Before you give us money here's some info for you:

-We have a 💥rapidly💥 growing community and listener base from around the 🌍world.

-Our listeners are 🚀startup founders, 💵entrepreneurs and 🛠builders interested in no code and the ecosystem.

-I will 🙅🏻only take 💰sponsorships from products/companies I believe in and can 🙋🏻personally recommend that will give 👌🏼value to our listeners.

-🙏🏼Thank You🙏🏼 for your interest! Running the show costs ⏳time and 💸money!
---
SHOW TRAILER
---
TRAILER
Welcome to the No Code Podcast where we dive into the world of no code! This show will host a range of topics relating to No Code and interview guests involved in the #nocode revolution!


Subscribe to our weekly newsletter 📩
Connect with us on Twitter: @nocode_podcast


Email: [email protected]
EPISODE 1 - INTROS
EPISODE 1
THIS EPISODE WE DISCUSS INTROS AND EXPLORE "WHAT IS NO CODE?"
---
Join host Alex as he discusses "What is No Code?" and talks some of the implications of the #nocode movement. As well, Alex gives and intro to himself and talks about why he's so excited about No Code.

Subscribe to our weekly newsletter 📩
Connect with us on Twitter: @nocode_podcast

Email: [email protected]
EPISODE 2 - OBVIOUSLY AI
Obviously AI - Making Data Science accessible to Everyone.

Join host Alex as he interviews Nirman and Jack - the team behind Obviously AI.

In this episode they cover a host of topics:
-Machine Learning Algorithms Obviously AI
-Use cases for Obviously AI
-How users can use Obviously AI to make data driven predictions and analytics about their business using natural language.
-What's wrong with data science today? Obviously AI's approach
-No code


Visit: www.obviously.ai

Connect with Obviously Ai on Twitter: @obviouslyai


Subscribe to our weekly newsletter 📩
Connect with us on Twitter: @nocode_podcast

Email: [email protected]
EPISODE 3 - Ben Tossell
MAKERPAD
Ben Tossell - Founder and CEO Makerpad


Join host Alex as he catches up with Ben and discusses a range of topics including:

-Founder's Journey-- How Ben built Makerpad
-Makerpad --Products and Features
Building products with SPEED
-Who is the Makerpad customer?
-Startup advice and how no code is involved.
-No code vs. Code = Non-existent


Visit: makerpad.co
Connect with Ben on Twitter: @bentossell
Connect with Makerpad on Twitter: @makerpad

Subscribe to our weekly newsletter 📩
Connect with us on Twitter: @nocode_podcast

Email: [email protected]
EPISODE 4 - Mark
BILDR
Mark Magnuson - CTO Bildr


Episode 4: BILDR - Mark Magnuson is the CTO of Bildr www.bildr.com. Join host Alex as he catches up with Mark and discusses a range of topics.
-- Building Bildr with Bildr - How the platform was used to build itself
--Crossing the No Code Chasm
--How Bildr was spun out of a need from within their business
--How products will be devised and built in the future.
--How Bildr can invert the relationship between designer and programmers in product development
--Bildr's Beta launch plans



Visit: bildr.com
Connect with Mark on Twitter: @MarkMagnuson
Connect with Bildr on Twitter: @BildrHQ

Subscribe to our weekly newsletter 📩
Connect with us on Twitter: @nocode_podcast

Email: [email protected]